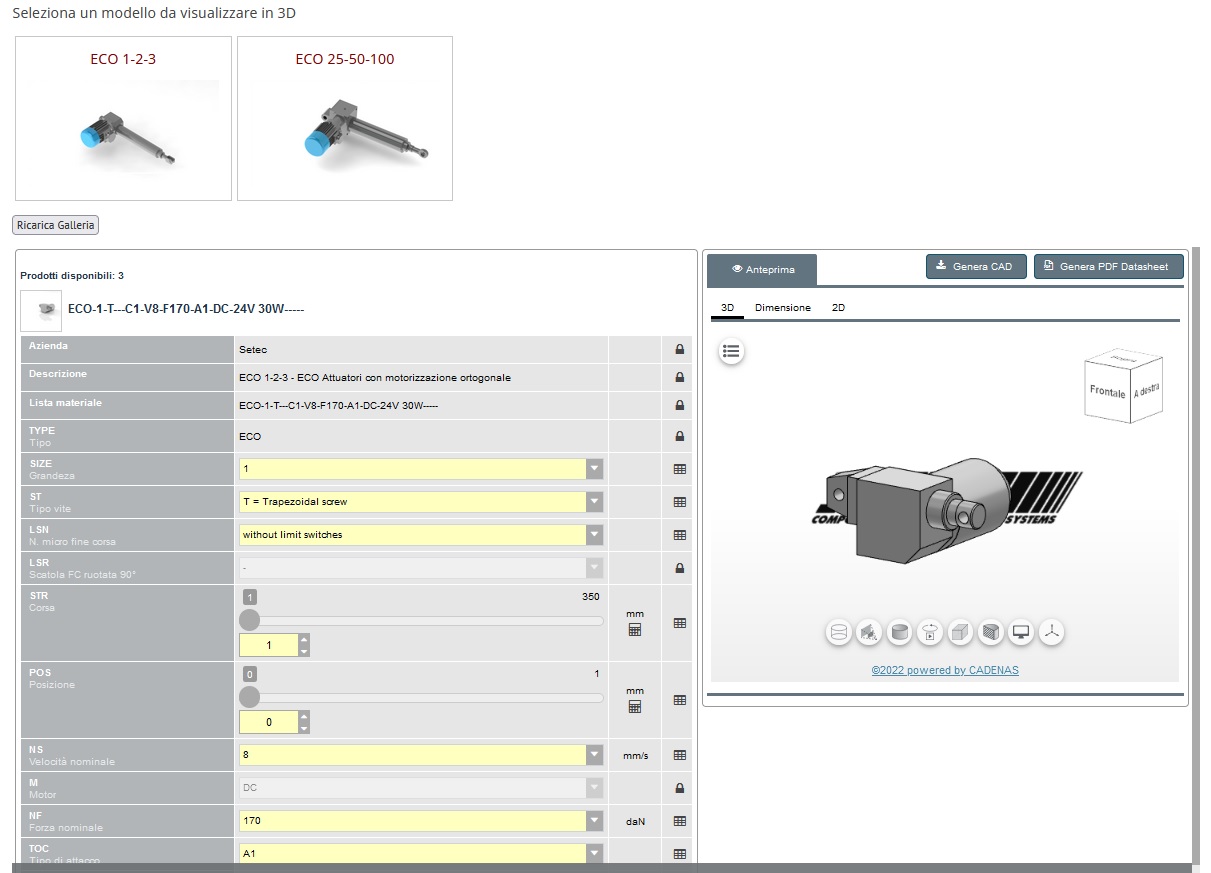 We are glad to announce the launch of the renewed website of SETEC Group.
We have adopted a simple and modern design to enable a more practical, faster and much easier browsing.
It is important for us that the information on solutions and products is clear and accessible to our current and future customers.
We want to give our customers accurate and updated information and we want to share our knowledge and experience in motion control related to different industrial sectors. Our new website presents our products at 360°, manufactured in-house and offers now the configurators of our partner Cadenas so as to download the 3D models from the pages where our products are displayed, streamlining this task to our customers. Icons for pre-selection have been introduced in the pages with more products in order to launch the required configurator.
We remind you that in "Contacts" you will find useful information to get in touch with Setec Sales Team, including our BRANCHES in Italy and our FOREIGN DISTRIBUTORS (European and Overseas). SETEC aims to keep its website full of information , so as to make it a useful tool for all its customers.
In case of any issues with it or should you have doubts or requests, do not hesitate to contact us.